Military Veterans of Georgia - Programs
Military Veterans of Georgia members take pride in being proactive in our community. Understanding that Post Traumatic Stress (PTSD) is an ongoing issue for many of our service members, we strive to offer multiple resources to assist on their journey. We offer several programs at our Barrow County Veteran's Resource Center. Don't need assistance, but want to volunteer? We are always looking for others who want to help. Please see below for our current programs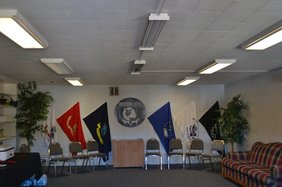 Barrow County Veterans Resource Center (VRC)
Located at 66 McElroy Street in Winder, the Resource Center shares a parking lot with the Barrow County Sheriff's Office (233 E Broad Street. (This is important since you enter the parking lot through the Sheriff's office lot). The VRC is a partnership with Military Veterans of Georgia, the Barrow County Board of Commissioners, Veterans Service Organizations, community volunteers, and local businesses including Bentleys Hometown Meats and Keller Williams Realty Tammy Shekey and Janet Jeanes. Joe Riehle, USMC veteran and 2017 Barrow Chamber Community Service Award Winner, is the onsite coordinator for the VRC.
A one-stop shop for Veterans, we have onsite programs to help with PTSD, food, clothing, housing and jobs. We partner with the Georgia Department of Veterans Affairs to assist with VA claims. The Georgia Department of Labor is onsite once a month and the VRC hosts job fairs and other outreach.

​Veteran's Peer to Peer Groups
The Veterans Resource Center holds free Veteran's Peer to Peer groups on Tuesday evenings. The Female Veterans Group meets at 6:00PM and the Male Veterans Group meets at 7:00PM.
Intended to offer a safe, comfortable place for Veterans to share experiences, issues and solutions with other Veterans.
Give us a call at 470-209-7761. The VRC is staffed by volunteers 9AM to 4:30PM Monday through Friday. Give us a call or stop by.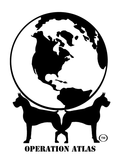 Operation Atlas PTSD Dogs:
Operation Atlas began in 2014 to help serve veterans. Research shows that there is up to a 3 year wait for a trained service dog and they can cost upwards of $25,000. MVG members knew we could do better than that and Operation Atlas was born. Please visit
Operation Atlas
for more information how you can help or for information on evaluting/training your dog to be a service dog.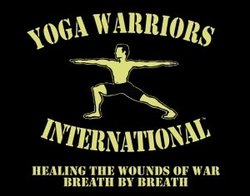 Yoga Warriors:
Yoga Warriors is a yoga class geared towards those suffering from PTSD. The class will help participants learn to decompress without the use of prescriptions. Free to Veterans and Piedmont Rape Crisis Center survivors. Current class is co-ed. Male or Female only classes are available if attendance warrants